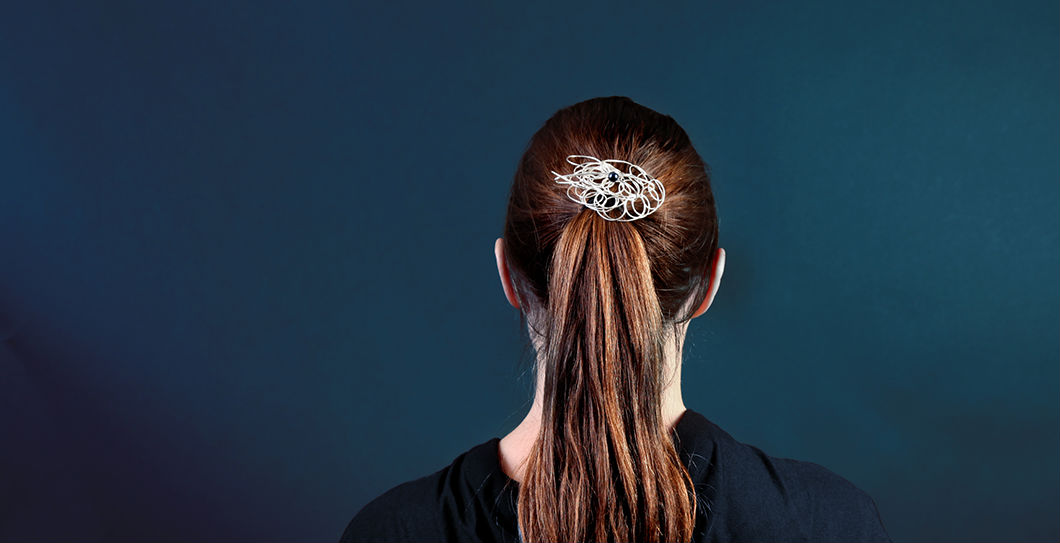 EXHIBITIONS:
Konstnärsgruppen Sydväst,
Börringekloster (Anitas)
14-17 april and 22-23 april.
Galleri Fiskarstugan Skanör
22- 27 juli.

ABOUT
WORK
CONTACT



VIRRVARR, A TRIBUTE TO THE BABBLING BROOKS OF THE NORTH.
Virrvarr means Jumble in Swedish.
Inspired by the Swedish nature and it started
as a playful sketch. This evolved into a soft "sketched" silver wire with a freshwater pearl.
The sweeping movements of silver is a tribute
to the babbling brooks of northern Sweden where I spend a lot of time.
Virrvarr is produced in Anna S silver smithy located in southern Sweden. Made by hand they all look different.
Order here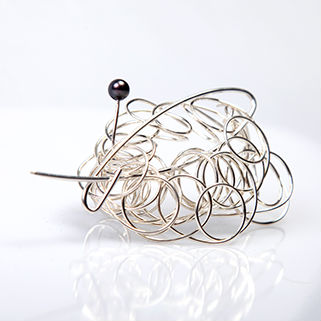 Each brooch is unique. Made by hand in a small village in southern Sweden.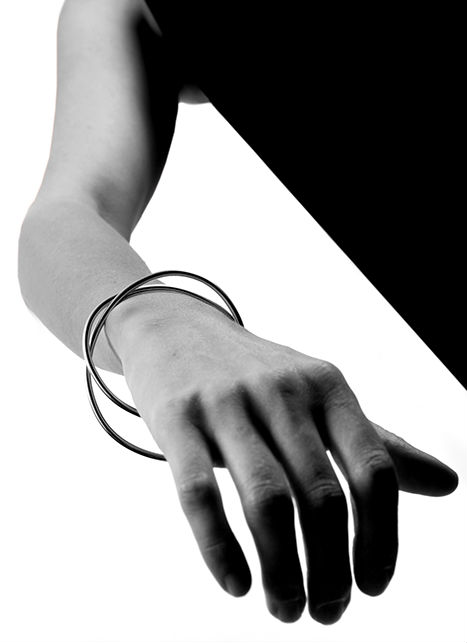 "The process of making jewellery
by hand is that they never look the same.
Never really feel the same. The organic and individual aspects of the trade makes up for the many hours it
takes to make these pieces in a small
scale production."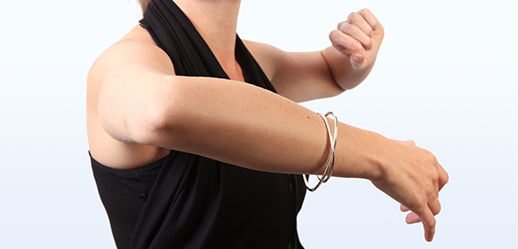 DESIGNED AND MADE BY ANNA S
INSPIRED BY THE SWEDISH NATURE
Sweden is a wast and sparse populated country. Nature is always present and accessible. Being one of the most northern countries in the world the Swedish nature is unique. Anna S spend much time up in the northern mountain regions and in her designs it's not hard to spot influences from the northern landscapes, the mountains, the brooks and frostbitten flowers.
The static movement of everything growing combines with
the dancing water and wind is an infinite source of inspiration
for Anna S.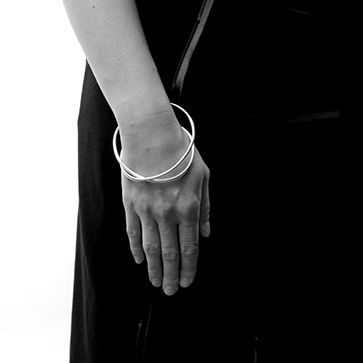 Anna S is a Swedish silver smith living in a small village in the south west parts of Sweden. A life long fascination for Silver has resulted in Anna S having for close to two decades been making small pieces of jewellery inspired by the Swedish nature. The Silver itself is an infinite source of inspiration and Anna S is constantly sketching and working on new designs. Her Smithery lies in her lush garden, a garden surrounded by old houses, one is an old bakery, one is the house where the old lady used to live, one house is a small carpentry. Is a special and hidden place where these pieces are being made. The designs strive towards simplicity and Silver is for Anna S , an incredibly exciting , fascinating and beautiful material. It is a never ending source of inspiration. Her sketchbook is always at hand because ideas can come at any time .
The ideas of many of her pieces have been created long before she actively started to work with silver . In her design, she often strive towards simplicity and precision, mixed with inspiration from the nature, architecture, fashion , folklore and folk art. All pieces are unique works of art. Handmade and unique. Not one piece is identical to another.
Anna S have been exhibited several times and now have a growing international audience.
Her jewellery can be found in Sweden, Germany and Austria.
ANNA S - SMYCKEN I SILVER * GÅNGVÄGEN 2, 235 99 VELLINGE * PHONE: +46 40-487 301 * MOBILE: +46 70-572 7301 * ANNA@ANNA-SANDBERG.NU